Christmas at Grandma's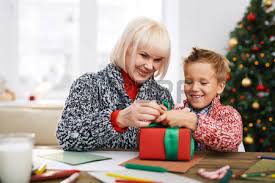 Christmas at Grandmother's little Jimmy asked, her how old she was.  
She responded, "I'm thirty-nine and holding."
The little tyke thought for a moment,  then said, " How old would you be if you let go?

CHRISTMAS WARNING… 
Christmas Has Been Canceled
It's all YOUR fault!
You told Santa that you were GOOD this year…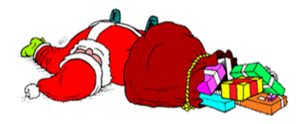 AND HE DIED LAUGHING!!!

Reflections:  Humbug! 
Each year at the holiday season our family watches "A Christmas Carol". We love the black and white version with Alabaster Simms, as Ebenezer Scrooge. As the Ghosts of Christmas Past, Present and Future each pay their nightly visit to Ebenezer; he is traumatized by his nightmares.                                                                         

However, in the morning daylight, things don't look so grim, and he rejects the nightmares, saying: Bah, humbug, I think the reason I love "A Christmas Carol" is because it causes me to reflect on my own past, present and future
The smell of Christmas baking, the glowing tree with the Angel on top, I would love to keep the tree up all year long if I could. It is so relaxing to sit under the glow of lights and meditate and reflect on the past years. And reflect on God's love and grace to me.
Over the year, there have been many tears, frustration and fears as I have tried to learn God's love lessons in patience. I think patience is going to be a lifelong pursuit for me because I seem to be such a slow learner. I am so thankful that God doesn't give up on me, as he lovingly helps me to understand his purposes for my life.
As I reflect on this last year, I am reminded of all the love, encouragement and prayers of family and friends. What an extraordinary year. I read a little quote that said, "Dark fears flee in the light of God's presence". What a beautiful thought of comfort and peace God brings to us as we look forward to 2018.©
Praying you have a wonderful Christmas season with your family and friends.
Thank you for stopping by and sharing your time with me today.
What is your favorite Christmas Traditions?
Sending love to you all, Merry Christmas.
Lovingly, Karan