A Bad Dream?
Martha was taking an afternoon nap on New Year's Eve before the festivities.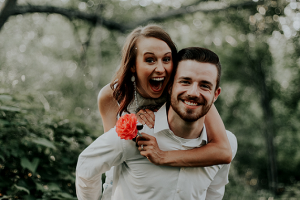 After she woke up, she confided to Max, her husband, 'I just dreamed that you gave me a diamond ring for a New Year's present.
What do you think it all means?'
'Aha, you'll know tonight,' answered Max smiling broadly.
At midnight, as the New Year was chiming, Max approached Marhta and handed her small package. 
Delighted and excited she opened it quickly. There in her hand rested a book entitled: 'The meaning of dreams'.
Author unknown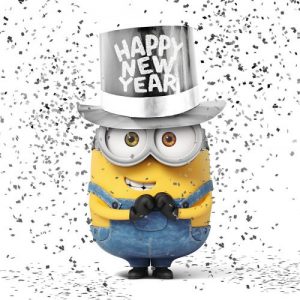 Reflections: Be Kind to Yourself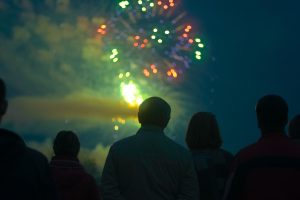 As another  New Year approaches it can be a stressful time. With all the changes in our lives over the last few years, it is hard to imagine what is ahead for 2018.
Over the years I have learned when life is tough I need to focus on the rich treasures of my life instead of the circumstances that would drown me. God's love, my family, and friends who encourage and pray for me are a constant joy,
The lessons I have learned about myself over the years are revealing. Struggling to do better with God's help, I see that I still fail to rest fully on him.  I sometimes feel like I don't want to bother God with my little problems when he has the whole world to take care of. 
Many times I run ahead of him trying to help him out, and make a mess, waiting is hard for me.  But, you know what God doesn't need help, He is my shelter and rock. When there is no place else to run. Do you have some of those same feelings?
This year I want to be faithful in these areas;
1.  I need to learn to be a better friend and family member by keeping closer contact and letting each person know how much I love and appreciate them.
 2.  I need to be more faithful in my accountability to writing, which I know God has called me to do.
3.  I need to answer emails quickly. I am a procrastinator, then I feel embarrassed because time has slipped away from me. (To those who have written please forgive me, it was not intentional, I am just embarrassed) I will do better.
4.  I need to have more faith and trust God as I march into the future. (He sees the BIG picture I don't) I'm a memo girl, but unfortunately, God doesn't send memos.
5.  I need to be kind to myself, it has always been easier for me to forgive others failures, but I tend to browbeat myself with my own.  If God has forgiven me and extended his grace to me, I need to give myself a little grace also.
"The best New Year gifts of all is the presence of our families and friends all wrapped up in love for one another." I believe that is true, no matter what our circumstance or need.
This year as we come into the New Year, there will be joy and expectation knowing we have the presence of our loved ones and friends. And as we wrap our love around each one, we will lovingly remember those who could not be with us.
I wish each of you a Happy New Year and pray that the Christ of new beginnings will bless your homes as you welcome 2018.©
Galatians 1:3   May God the Father and our Lord Jesus Christ give you grace and peace.
Lovingly, Karan Gleddie
Thank you, dear friends for spending your time with me,
Have a wonderful weekend be safe. Hugs to all