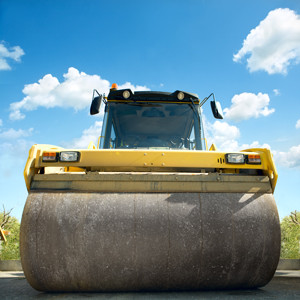 It must be spring, the doctor just made an appointment for me to have my annual mammogram. Now, I don't know about you, but it is not my favorite procedure. I thought you might enjoy these mammogram preparations.
Practice For Your Mammogram

Many women are afraid of their first mammogram, but there's no need to worry. By taking a few minutes each day for a week preceding the exam, and doing the following practice exercises, you will be totally prepared. And you can do this right in your own home! 
Exercise 1:  Open your refrigerator door and insert one breast between the door and the main box. Have one of your strongest friends slam the door shut and lean on the door for good measure. Hold that position for five seconds (while you hold your breath). Repeat again, in case the first time wasn't effective enough. 
Exercise 2:  Locate a pasta maker or old wringer washer.  Feed the breast into the machine and start cranking.  Repeat twice a day
Exercise 3:  Situate yourself comfortably on your side on the garage floor.  Place one of your breasts snugly behind the rear tire of the family van.  When you give the signal, hubby will slowly ease the car into reverse.  Hold for 5 seconds.  Repeat on other side.
Congratulations!
Now you have nothing at all to worry about when you go for your Mammogram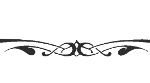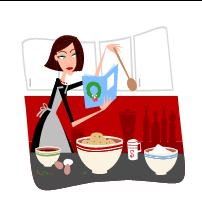 I didn't have potatoes, so I substituted rice. I didn't have any paprika, so I used another spice. I didn't have tomato sauce, so I used tomato paste.  (whole can, not half,  I don't believe in waste.)  My friend gave me this recipe and said, "You can't beat it!"
There must be something wrong with her! I couldn't even eat it!

Reflections From Karan:
The stresses of life seem to be piling up every day. I watch the housing and stock markets slide, the cost of fuel, food, and living expenses rise, and wonder if things will ever return to normal. As I travel, I find others are feeling that same kind of stress too.  Many times I try to comfort myself with the potato chips, brownies, and cheesecake. However, after I have comforted myself with all those goodies I feel stuffed and guilty (especially when my husband wants to know what happened to the whole cheesecake and the carton of Ice cream) "did we have company? He asks.
I find it astounding that in times of great stress, I run to the pantry for some comfort food hoping it will make me feel better, instead of seeking the great Comforter who has everything I need.   I run around trying to fix everything myself, as if I have complete control. (Besides, doesn't worry and stress makes me feel sooooo… much better, as I take two extra strength aspirins and lay in a heap on the bed.) God where are you? I would ask.

Then it occurs to me, God has not gone anywhere, he has always been right beside me and waits patiently for me to whisper His name. God wants me to bring my needs to him; and in return, he will give me the peace, faith, and love I need to face each new storm. 
In Philippians 4: 6-7 it says, Don't worry about anything; instead, pray about everything. Tell God what you need, and thank Him for all he has done. If you do this, you will experience God's peace, which is far more wonderful than human mind can understand. His peace will guard our hearts and minds as you live in Christ Jesus.  Now that is a prescription for stress I can rely on! ©
"There is no medicine like hope, no incentive so great, and no tonic so powerful as expectation of something better tomorrow"
Keep smiling,
Lovingly,  Karan Gleddie
Thank you for dropping by and sharing your time with me. What stresses you out the most? 
I would love to hear from you.  Have a great week!