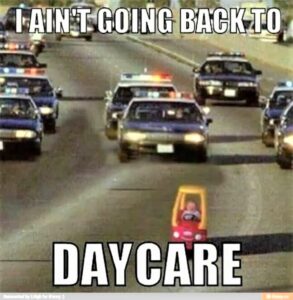 Good Morning Officer,
Over the years I realized I have a heavy foot. I am constantly late and must speed to get to appointments on time. My family blames my California roots for all my bad habits.
I struggle with time management and over the years and assume I have plenty of time when I have no time at all. And yes, the police and I have had our discussions over several tickets.
I always want to respect the police, but I grumble when the tickets I feel are undeserving. But, in my heart, I know I deserved far more tickets than I have received. I am reminded of a time when I was on my way to an appointment and a police car pulled me to the side of the road.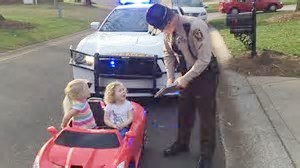 I knew I had not been speeding (thank goodness for the speed control) and surprised to learn my taillight was faulty. The officer walked back to his patrol car and confirm my certification and data. Watching him walk back, a thought occurred to me: what a thankless job he has. I cannot imagine that people are always grateful and kind for their tickets these days. I know I am not!
When the officer came back to my car, he handed me my license, insurance card, and an extra ticket. I thanked him for his service, for my ticket, and for a good job is doing to make our highways safe. He did not know what to say for a moment and, thank me, and said no one had ever said that to him. How sad. As I drove away, I giggled and wished I had taken a picture of his face. Priceless.
Makes me want to do it again. LOL. Isn't it amazing to honor someone else and you get the joy in the deepest part of your soul?
 The Bible says:
Lord, we show our trust in you by obeying your laws; our heart's desire is to glorify your name.
Isaiah 26:8 NLT.
 "Well," he said, "give to Caesar what belongs to Caesar, and give to God what belongs to God."
Matthew 22:21 NLT
 I am so glad that I did not react to the young officer the way I felt like. After all, I was in a hurry to doing God's work. But while I am here on earth, I am to trust the Lord, obey his laws and the laws of the land. And to bring honor and glorify His name. That is my purpose as I walk daily, staying close to him. ©.

Thank you, dear friends, for spending your time with me.
 I love you all and am praying.
Have a wonderful week, keep Smiling!  
HUGS,
Lovingly, Karan