The Christmas Concert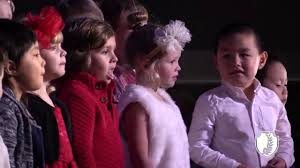 Some children, all in their early school years, got out of line while putting on a Christmas pageant in church. It was disconcerting.
Thirteen of them were to walk across the stage, each carrying a letter-placard.  All together–if they were in the correct order and in line –spelled:  B-E-T-H-L-E-H-E-M   S-T-A-R.
But the "star" bearers got turned around and went in backwards, so to speak, spelling out:  B-E-T-H-L-E-H-E-M   R-A-T-S! Author unknown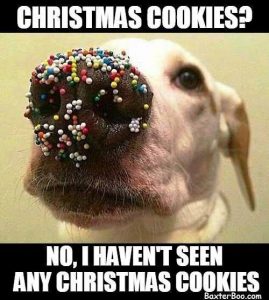 Reflections:
Have you caught the Christmas spirit yet? I usually have trouble getting started every year, but this year I decided to start my Christmas baking in November. A first for me, I must be getting older!! I figured I would try to relieve the stress from the dreaded Christmas rush.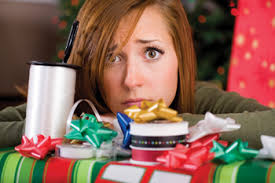 Over the years I would put so many expectations on myself with unrealistic to-do lists. Many years it wasn't a pretty picture, setting up all night sewing, and working faster and longer than any other month of the year. By the time Christmas came, I was ready for a long winter's nap. LOL
When life gets crazy, it seems hard to catch a breath. Over the years as I have matured, I am thankful for the opportunities to many life lessons. Some I looked forward to with high expectation, others I dreaded thinking it would be too hard. Sure I make plans, but there are times when life's interruptions cause long delays. Have you ever felt like your life is a series of pauses especially when you are in a hurry trying to get things done?
Many times during those interruptions I have wished God would send me an email to alert me to what is coming next. Do you ever feel like a memo would be grand gesture too? I don't know about you, but I like to prepare, and have a schedule with everything penciled in. But Life is not like that, is it? At least not mine.
I am praying that that I have started a new Christmas tradition for myself, starting earlier!
Although there are many ups and downs, I can look back and realize how each season has put amazing color in my life. Giving me meaning and enriching everyday life with faithful friends who pray for me, a trustworthy and compassionate God who loves me, and a Savior who forgives me.©
When we are on hold, waiting or paused, we need to take the time to breathe and see each opportunity to learn to walk in God's light and presence.
Thank you, dear friends, for spending your time with me.
Have a wonderful weekend. 
HUGS,
Lovingly, Karan
What is your favorite Christmas recipe?