You are Like Your Mother!
Throughout my life, people would often say, "You are like your mother" and I would cringe. Those were not the words I wanted to hear. I wanted to be a supermom – you know, the woman that did and had it all. I would be organized, clever, and smart about life – no traumatic crisis for me.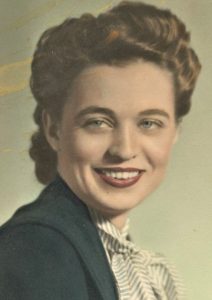 My mother came from a harsh background. From my perspective, she spent her life trying to work through the difficulties she encountered as a child. She strived to be understanding and kind towards others and, unlike her parents, she achieved her goal. Even though there were painful personal and emotional struggles, as well as great highs, my mother was always optimistic. Her motto was: "Tomorrow's a brand-new day."
Although we were poor, I can't say that we ever thought we were. My mother worked hard to put a roof over our heads and food on the table, never giving up or expecting handouts. We always had enough and when we outgrew our shoes and clothing, she made sure we had something new to replace the old. Reflecting on my childhood, I realized she went without so my sisters and I would have more opportunities and a few extras.
My mother, Francis, had so many wonderful characteristics. She loved a good deal, so thrift shops, garage sales, and flea markets were thrilling, and she was skilled at discovering the ultimate bargain. She also loved her flowerbeds and gardening much better than house cleaning and often said she felt closer to God outdoors.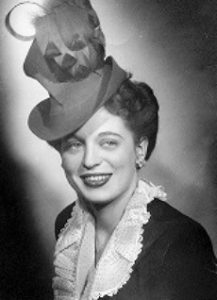 Inside she loved reading books, sewing, and listening to the radio. Wherever she went she had many bags of good deals, a plethora of interesting books she checked out at the library, and Christian broadcasting blaring from her radio.
In her daily life, we knew mother loved us and loved God too. She trusted Him, leaned on Him, and believed His promises would sustain her. She taught us daily about God's grace, forgiveness, and love. We could see through her life how God faithfully protected and cared for our needs. The wonderful memories of my dear mother are worth far more than silver and gold.
Now when I hear "You are like your mom," I say thank you. Following my mother's legacy, I pray that my children will know how much I love them and see the light of God's love in my life.  ©

I am humbled and quiet in your presence. Like a contented child who rests on its mother's lap,
I'm your resting child and my soul is content in you. 
Psalm 139:13 TPT

Dear friends, thank you for sharing your time with me.
In this season of reflecting on our mothers and what it means to be a mother,
please share a special memory of your mother in the comments below.
Happy Mother's Day! 
Lovingly, Karan