Let Freedom Ring!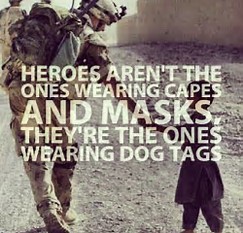 Aesop said many years ago,
 "No act of kindness no matter how small is ever wasted."
All over the world, our soldiers are not only sacrificing, but also serving honorably in acts of kindness and compassion.  They are showing people a better way of life.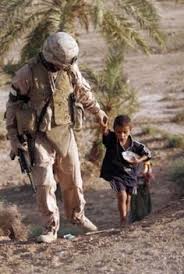 Some people say we fight for oil, money, and power.  In our country, there are numerous divisions of opinions on how our government and military should run.  And how our foreign policy should look in countries that are far away and remote from our everyday lives.  Have we forgotten what life would be like for us if this war were fought here in America?
However, something happens when our soldiers leave that will outlast the fear, killings, and the submission that insurgents demand of their people. American soldiers give them something better, kindness instead of selfishness, hope instead of despair, and laughter instead of sorrow.
The enemy may beat, blow-up, and torture people to push their evil agenda, but those people have seen something else.  When our soldiers were out on patrols, or on their days off they give away their food, water, candy, and friendship.  Some even spent their time off helping the people to rebuild their lives, homes, and schools.  These acts of kindness, hope, and compassion are qualities that people of the Middle East will not soon forget!
May God bless the men and women of the military who serve quietly, unselfishly, giving their time and extras to bringing a better life for someone else?  To allow the people to see what real freedom is.  
Every Country, even our own has had to pay a large price for freedom, and our Middle East friends are learning what that cost is with their own suffering also.  Freedom has a high price, but once you have had a taste of freedom you cannot stop until you have it for yourself, your families, and your country.  As they are finding out for themselves.
This is our the American spirit, which is the heart and soul of our soldiers, and the people of in these countries will never be able to forget them.©
"Freedom is never free; it has a price."
"God Bless America, Land of the Free because of the Brave."
Lovingly, Karan