Happy Mother's Days!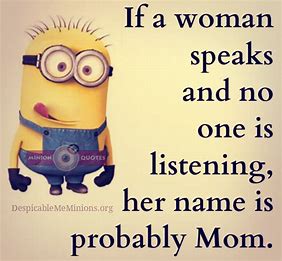 Hero's Come In All Sizes
Hero's come in all sizes, my hero came from a harsh background; I think she spent her life trying to work through the difficulties she encountered as a child. She strived to be understanding and kind towards others. Unlike her parents, she achieved her goal. There were painful personal and emotional struggles in her life, as well as great highs. Mother was always optimistic no matter what life handed her. Her motto was: "tomorrow's a brand-new day."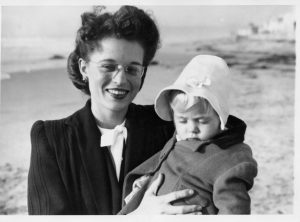 She worked hard to put a roof over our heads and food on the table, never giving up or expecting handouts. Although others thought we were poor, I can't say that we ever thought we were. We always had enough, when we outgrew our shoes and clothing; she made sure we had something new to replace the old. I often wondered how she worked her magic with the budget, but as I look back I realize she went without so that my sisters and I would have more opportunities and a few extras.
Mother loved a good deal, so thrift stores, Salvation Army, garage sales and flea markets were thrilling when she found the ultimate bargain.
She loved her flower beds and gardening much better than house cleaning and often said she felt closer to God outside. She loved to spend time talking to Him in the quietness of the morning as the sun rose on a new day.
We knew mother loved us and loved God too. She trusted Him, leaned on Him, and believed His promises would sustain her throughout life. She taught us daily about God's grace, forgiveness, and love. Through her life, we were able to see how God faithfully protected and care for our needs. My mother has given me a lifetime of wonderful memories that are worth more to me than silver and gold. 
I felt lost when she passed away and wondered what I would do without her wonderful sense of humor and practical wisdom. But as I look back, I can see a long line of the heroes that God sprinkled into my life. Each one pushed, encouraged, and inspired me to become a better person. To reach for my dreams and never stop, and when I slow down and get discouraged, they cheer me on with their prayers.
To have Godly mentors who showed me that loving God, putting him first and serving him would give the greatest joy in life, each one has blessed me.
The Bible says we need to remember all that God has done for us and lean on his promise. ©
Even when I walk through the darkest valley, I will not be afraid, for you are close beside me. 
Your rod and your staff protect and comfort me.
Psalm 23:4

Thank you, dear friends, for spending your time with me.
 I love you all and am praying. 
 
HUGS,
Lovingly, Karan