Is my time up?
A mid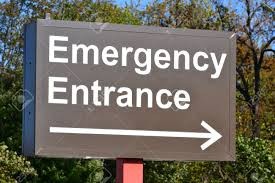 dle-aged woman was having a heart attack and taken to the hospital. While on the operating table she had a near death experience. Seeing God she asked, "is my time up?" God said, "No, you have another 43 years, 2 months and 8 days to live."
After her recovery, she decided to stay in the hospital and have a face-lift, liposuction, and a tummy tuck. She even had her hairdresser come in and change her hair color. Since she had so much more time to live, she figured she might as well make the most of it. 
After her last procedure, she was released from the hospital. While crossing the street in front of the hospital, she was ran over by an ambulance and killed.
Arriving in heaven front of God, she demanded, "I thought you said I had another 40 years? Why didn't you rescue me from the path of the ambulance?" (You're going to love this!!!)  God replied, "I didn't recognize you."  Author unknown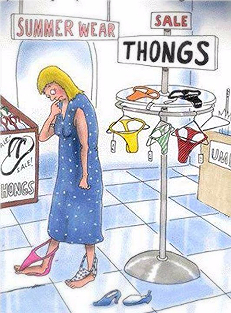 I still call my sandals thongs which really confuses my granddaughters, Lol  

Occasionally I even toyed with the idea of a major overhaul, from top to bottom.  You know the kind, where they pull everything up, starting at the knees.  (Somehow the image of my navel in the middle of my forehead, has kept me taking the final step)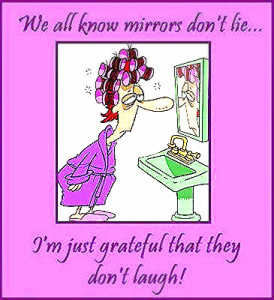 I think God has a sense of humor too; after all, He made us.  Have you ever stood naked in front of a mirror and quoted Psalm 139: 14a I praise you because I am fearfully and wonderfully made" Personally, I have not been able to get past the fearful!
Our confidence comes from knowing that God made us in his image, he knew what we would look like before we were ever born and loved us anyway.   
The Bible says: Psalm 139: 13-16a (NLT)
You made all the delicate, inner parts of my body and knit me together in my mother's womb.  Thank you for making me so wonderfully complex!
Your workmanship is marvelous—how well I know it. You watched me as I was being formed in utter seclusion,as I was woven together in the dark of the womb. You saw me before I was born.
What wonderful security of knowing that I God knew all about me before I was even born, and loved me from the very start. I love that about God!
*** Thank you dear friends for sharing your time with me, I count it a privilege to connect with each one of you.  Thank you for your prayers and notes.  Much Love and Hugs.
Lovingly, Karan