Lost and Found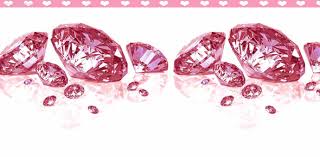 My dear friend Kathy, a beautiful brunette, was racing around her bedroom trying to get ready to go swimming with a friend in the lake behind her house. She took out her diamond earrings, a treasured anniversary gift from her husband, and carefully laid them on the bathroom counter.
When she was almost out the door, she realized she had not taken her vitamins for the day. She hurried back to the bathroom, dumped them out on the counter, scooped them up, and gulped them down with a glass of water.
Her husband, watching in horror, tried to warn her. But he was one swallow too late. The diamonds were gone. Trying to keep a straight face he said, "It looks like you are going to have a "number two priority."
Two days later, looking at the diamonds in a glass of disinfectant, Kathy knew she would never look at those diamonds in the same way. Something had changed:  they were more precious than ever. She had lost her diamonds, and now found them. And it did not matter one bit to her the search had been embarrassingly unpleasant and inconvenient.
Over the years when I think about Kathy's diamonds I often get the giggles. She went to a lot of effort get salvage those gems, and in the end she was rewarded.
The story of those diamonds refresh my memory constantly, of God's great love for me. His love is unconditional, constant and forever, even when I make mistakes. I even think he must laugh out loud when he sees the predicaments I get into. How about you?
I am reminded by Kathy's story that God feels the same way about each me too. Do Diamonds last forever? I don't think so but I know that God's love does! He loved and searched for me no matter where I have been, what I had done or how far I had gone. In Luke 19:9-10 New Living Translation He says:
9 Jesus responded, "Salvation has come to this home today…
 10 For the Son of Man came to seek and save those who are lost."
 I was lost, but now I have been found.

*** Karan's Update: Thank you for all your love and prayers, I did see the wonderful surgeon in Calgary, yesterday I had all the final testing and pre-surgery, Lab and x-rays done.  I admit it has been a long, discouraging procedure for me. My surgery will be in Calgary, Alberta on June 23rd.  I am thankful I now have a final date to look forward too.  I am praying the pain will be gone at the same time.
I will have either a partial or all the kidney removed, I would ask that you remember me in your prayers. For the surgery and recuperation time, and the discouragement I feel because of the prolonged process of waiting. It seems when you hear the word Cancer you want everything to move fast. But this is a time of waiting and patience learning for me. I know God's grace is all I need at this time
Above all I want to honor the God  I love in all I do and say, that is my greatest desire.
Thank you sweet friends, for sharing your time with me.
Have a great weekend,
Lovingly Karan