Fifty Shades of Brokenness?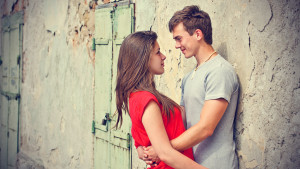 Valentine's Day is a day set aside for remembering the ones we love, honor and respect. A day of flowers, chocolates, cards and sharing the special joys of serving and putting others in your life first.
This year however, it will be remembered as the opening day of "Fifty Shades of Grey"; a movie and book that glorifies sexual perversion, abuse, pornography and lust.  And it's alright when your consenting adults, no matter what the age.
I'm sure the Valentine's Day opening date must have been a joke, because nothing about it has anything to do with love, kindness and respect. I am saddened to hear of the huge openings as people rush to see the movie lured by tantalizing advertisements, curiosity or secret interests. 
Although I have not seen the movie and have chosen not to read the book, I have read a lot about it from people who have. My dear friend Heather Mertens has written extensively about the perils of the book and movie.  At first I was concerned for her and worried that is was the wrong subject choice. But she has kept it up to some peoples' dismay and I applaud her boldness and faithfulness to sound the alarm.  
For years I have traveled and talked with women whose lives have been broken and devastated by some form of perversion, pornography or abuse in their homes. Behind closed doors they silently keep the secret that is slowly destroying their families, home and children's life.  These people live the real heartbreak, lives that this book and film praises and challenges us to accept as normal. 
I hear the stories of the brokenness and devastation that continues to affect their lives. There are no Valentine kisses or the joy of knowing you are loved because you are special. There is only the cruel imagination of someone who uses you as an object, instead of valuing and loving you as a precious gift.  
Have we become complacent and numb to the world we live in that immorality and evil is now acceptable?  Is it easier not to say anything and pretend it's not happening? Are we to fill our hearts and minds with thoughts and images that deaden our senses and moral integrity?
 In Proverbs 4:23 (NIV) it says:
Above all else, guard your heart,
for everything you do flows from it.
 I know this is a heavy subject and I wanted to share my heart with you.  I finally decided to stand up and say ENOUGH!  I'm not going to keep SILENT!  
Thank you for sharing your time with me, I love you!
Lovingly, Karan
***Discussion: I do value your opinion, please let me what you think. Please pass along.   
  I love hearing from you. Hugs