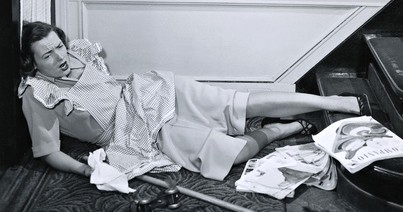 This is going to hurt!
I have always been blonde as well as awkward! But I can somehow maneuver in high heels which I think is an art in itself. Blonde, clumsy and high heels, now that's an image! It's embarrassing and I like to pretend I don't notice my coordination is lacking. I figure if I don't notice maybe no one else will either. Lol. However, my family and friends know my secret all too well. I think God must have a real sense of humor putting that combination together!
Saturday we went out to lunch with some friends to a charming western restaurant in the country; which even had a swinging door! A cowboy's heaven.
Enjoying the fresh country air, great food and good friends made a perfect afternoon.
As we said our goodbyes I remember thinking, "I probably should check out the powder room before I leave", but I put that thought out of my mind thinking I could make it home.
As I walked out the swinging doors I didn't realize there was a 7 inch step down to the cement sidewalk below. I started the downward spiral in a slow motion sensation thinking to myself, "this is going to hurt badly".
Trying to break my fall I splattered to the cement sidewalk. Having the wind knocked out of me; I laid there not moving, collecting my thoughts. Mentally checking to see what hurt the worst and the collateral damage, I was relieved to notice I still had all my (extra) fingernails and although I had skinned some body parts my jacket
remained in tack. I was a little confused, well stunned is more like it…. Hurting, I was confronted with another pressing concern. Remember I said, that I should have used the powder room before I left, well now… I don't need to anymore!
I have felt this slow motion sensation before, once when I fell off a ladder as I was washing the second story windows of our house landing on the power washer. My next airborne experience was when we were remodeling our house three years ago. I again fell off a ladder trying to pull the medicine cabinet off-the-wall. Well it came off suddenly, landing me in the tub upside down. The ladder and cabinet on top of me, with the hammer, crowbars, screwdrivers and nails following along… The fingernails didn't survive!
I'm sure when God looks down and sees all the crazy misadventures we get into I'm sure he must laugh out loud; in fact I'm sure of it. Have you ever stood in front of a mirror naked and quoted
 Psalm 139:14 
                                                        I praise you because I am fearfully and wonderfully made;                                                      your works are wonderful, I know that full well.
Personally, I don't know about you but I have never been able to get past the fearful before going into gales of laughter. God is so good!
Looking back, in each of these cases although I was hurt, it wasn't permanent. I can laugh and be thankful it was not more serious.
But, when life happens and we are hurting, lonely or in pain, I can find safety and security in a God who loves me unconditionally, cares for me continuously, and protects me forever. I don't need to be a superwoman I have a Super God!
Have you ever had one of those crazy misadventures? I would love to hear about them. Thank you for sharing your time with me, if you know of others who might like this article please pass it on.
Hugs to all Lovingly, Karan