The Reindeer Games
The game show contestant was only 200 points behind the leader and about to answer the final question – worth 500 points!"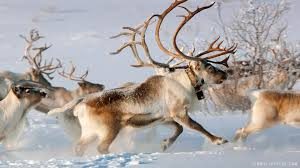 To be today's champion," the show's smiling host intoned,"name two of Santa's reindeer."The contestant, a man in his early thirties, gave a sigh of relief, gratified that he had drawn such an easy question. "Rudolph!" he said confidently, "and, …Olive!"
The studio audience started to applaud (like the little sign above their heads said to do,) but the clapping quickly faded into mumbling, and the confused host replied, "Yes, we'll accept Rudolph, but could you please explain…'Olive?!?'"
"You know," the man circled his hand forward impatiently and began to sing, "Rudolph the Red Nosed Reindeer – had a very shiny nose. And if you ever saw it, you would even say it glowed. *Olive,* the other reindeer…" Author unknown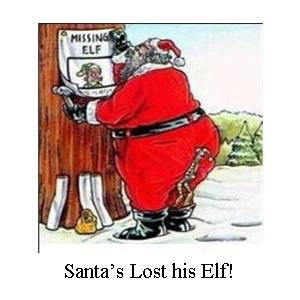 Reflections:
This last year has had many highs and lows for me as well as being a year of reflection.  As I have traveled this last year, I am constantly aware people seem unsettled and fear their future. I've often said, "Life is tough if I wasn't laughing I would be crying". I think others are feeling the same way.
Wh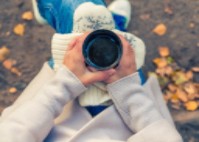 en your life turns upside down it has a way of giving you a whole new perspective on what is important. 
In reflection I have learned when life is tough I need to focus on the priceless treasures in my life. God's love, my family and friends who encourage and pray for me.  I am blessed.
The lessons I have learned about myself this year have been enlightening, as I struggle to do better with God's help:
I need to learn to be a better friend and family member by keeping closer contact and letting each person know how much I love and appreciate them.

I need to be more

faithful in my accountability to writing, which I know God has called me to do.

I need to answer

emails quickly. I am a procrastinator, then I feel embarrassed because time has slipped away from me. (To those who have written please forgive me, it was not intentional, I am just embarrassed) I will do better.

I need to have

more faith and trust God as I march into the future. (He sees the BIG picture I don't) I'm a memo girl, but unfortunately, God doesn't send memos.
"The best Christmas gift of all is the presence of our families and friends all wrapped up in love for one another ". I believe that is true, no matter what our circumstance or need.
This year as we come into the Christmas season, there will be joy and expectation knowing we have the presence of our loved ones and friends. And as we wrap our love around each one, we will lovingly remember those who could not be with us.
I wish each of you a Merry Christmas and pray that the Christ of Christmas will bless your homes as you prepare for the Holiday Season.©
Luke 2: 13 & 14
Suddenly, the angel was joined by a vast host of others—the armies of heaven—praising God and saying,
"Glory to God in highest heaven,
    and peace on earth to those with whom God is pleased."
Lovingly, Karan Gleddie
Thank you, dear friends for spending your time with me,
Have a wonderful weekend be safe. Hugs to all.