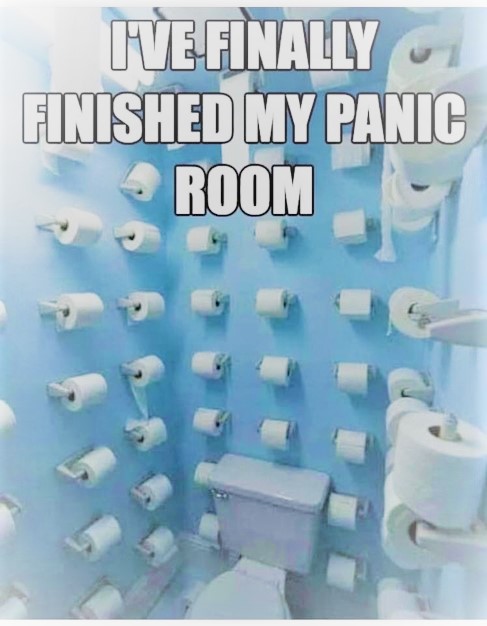 Sorry I couldn't resist this one!

The Messy Look
I stopped at Costco to pick up a few staples and as I wandered up and down the aisles, I became aware of a man who was staring at me. "I like your hair, he said.  "I know what it's called, it's a messy bun."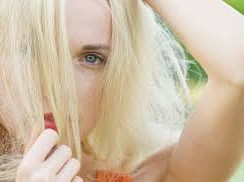 I felt suddenly self-conscious and thought the messy look was not what I was aiming for. He then explained he had seen a young woman with the same hairdo, and she told him it a messy bun.   I thanked him for his comment, but in my heart, I was feeling insecure about my thinning hair.
Last year when I returned from a vacation in California, I was so overwhelmed and fatigued and unable to get enough sleep. Along with sleeping problems, I noticed a large amount of hair falling-out. After visiting my doctor and tests taken, he confirmed it was Lupus.
During the time it took to find the right medication, I watched my hair go from a ponytail to a miniature tuft.  Seeing the balding and thinning at the sides and back of my head was traumatic.
I now spend time searching the web and watching YouTube videos on how to find a good wig, extensions or a great hat. Lol
After I left Costco, I reflected on my hair problem. The thought of people looking at my missing hair had made me anxious and fearful when in reality no one likely noticed. My insecurity became so severe I didn't want to go anywhere or see people and I just stayed home and felt sorry for me.
And then, at my lowest moment, someone mentioned they admired my hairstyle. Thank you, Lord. You knew just what I needed, a new perspective! God delivered a gift at Costco that afternoon.
For almost a year, I put so much emphasis on this problem and it robbed me of joy. I am so thankful God is gentle in leading us to consider new perspectives when we lose our way.
God uses the old, the broken and the messy lives of ordinary people to show us His great love and compassion.  How many times have I believed the sting of Satan's lies? "Telling me I am unworthy and not good enough to serve a Holy God. The lies we believe take our joy and confidence, so we stay home."
What are the lies that you believe that steals your joy?
Should we hide in shame from God? He is the one who knows us best and will always love us?
I am so glad God uses ordinary, broken and hurting people to share His Good News and love to a broken and hurting world.
Philippians 4:13      For I can do everything through Christ who gives me strength
Jeremiah 1:7    Don't be afraid of the people, for I, the Lord, will be with you and see you through."
Father, help me stand with open hands before you, surrendering to your will. I want my ordinary life to be extraordinary for you.©

Do you ever feel you are too old, too broken, flawed or wounded to be usable to God? Do you think it's too late for you?     I would love to connect, let me hear your thoughts.

Thank you, dear friends, for spending your time with me.
I love you all and am praying. 
 God loves you,
Lovingly, Karan