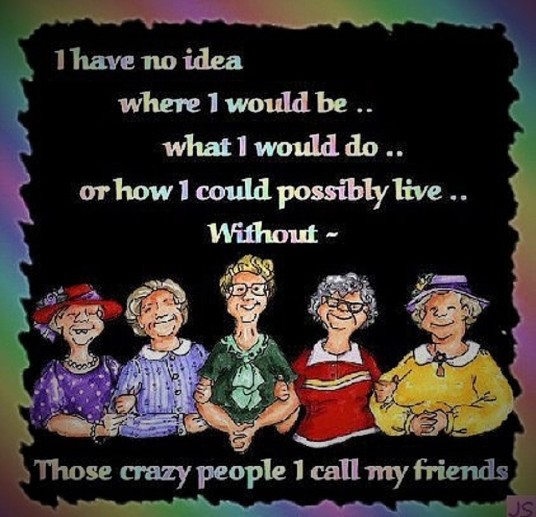 Where would we be without those dear sisters we call Girlfriends. The ones we laugh with, cry with, and shop with. Our mother's, sisters and friends who encourage, teach, and help us to become better women.
Mrs. Mitchell, my third grade teacher who spent extra time with me, teaching me to read. When I repeated third grade, she never made me feel inferior. To this day, I still cherish her memory and kindness.
I think of my mother who raised me even when the stigma of being an unwed mother many years ago. (I will not tell you how many) I know that choice caused her many hardships in her adult life.
For eight months, I had struggled with depression, which a new medication caused. Depression was one of its side effects. During this time, my family and friends constantly loved, prayed, laughed and encouraged me, always reminding me that God knew exactly where I was. Sometimes when we get into a dark place, it is hard to find our way out.
When I hit a wall, I became overwhelmed, and started looking at all the circumstances and stress in my life, I forgot about all the good things. I took my eyes off of the Lord, instead of remembering all that He has done for me. My cup became half-empty, instead of full.
As I had time to meditate and look back, I realized how God has lead me with His love and faithfulness over the years. He is faithful, constant, and everlasting.
In Hebrews 11: 1-3 I am reminded:
Faith is the confidence that what we hope for will actually happen; it gives us assurance about things we cannot see. By faith, we understand that the entire universe was formed at God's command, that what we now see did not come from anything that can be seen.
I have found Him to be all I need.
I want to thank all the Girlfriends in my life who daily encourage me to be the best I can be for the Lord. Your loved.
Lovingly, Karan
Thank you for sharing your time with me, I would love to hear from you.  
What have your girlfriends meant to you ?