"Did You Call My Luggage Is FAT?"
A woman called and asked, "Do airlines put your physical description on your bag so they know whose luggage belongs to who?"
I said, "No, why do you ask?" She replied, "Well, when I checked in with the airline, they put a tag on my luggage that said FAT, and I'm overweight, is there any connection?"
After putting her on hold for a minute while "I looked into it," (I was actually laughing)
I came back and explained that the city code for Fresno is FAT and that the airline was just putting a destination tag on her luggage for her city of arrival. Author unknown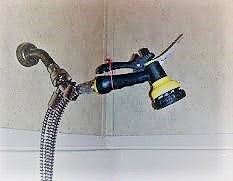 Don't Worry, I told you I could fix it!

Reflections:  I Can Totally Make That!
How many times have you looked at the price of something and said, "I can make that for less" or skimmed an invite and missed all the facts because you assumed you knew what they were saying?
Guilty!  A few weeks ago a young lady from our town gave an open invitation on Facebook to join a homemade card exchange. I thought it would be fun, so I said, "I'm in".  However, I missed one important word, "Exchange".  I somehow thought we were going to have a class and learn how to make cards.  I had only made one card in my whole life when I was in England and it wasn't my best artistic endeavor.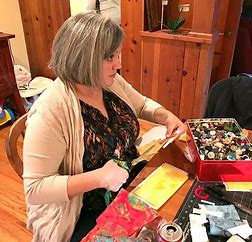 After I agreed to participate in creating a card, our hostess sent instructions as follows: Create 36 cards to include-  6 wedding cards, 6 baby or sympathy cards and 24 birthday cards with directions to hand them to her at the end of the month. 
I finally confessed my predicament to my daughter and considered backing out of the card exchange. But my daughter gave me a pep-talk and encouraged me to press on, besides she had some scrapbooking supplies that I could use.  So I thought "how hard can it be?" I'll take a day and whip them all together, however the first day I only made one.  And I must say it was not beautiful.
After another week and a half, I had a grand total of 23 cards. I didn't know how to work the stamps without getting ink all over me. So I made my Best Wishes, Thinking of you and Congratulations on the computer and printed them out to put on the cards.  I was feeling pretty good about my creativity.
Then on Facebook, some of the other creative ladies posted some of their beautiful creations, and I was really discouraged.  My beauties looked like kindergarten through 5th-grade specials. But I persevered.
As I finished my 36 cards and turned them in, I decided I need to slow down and read ALL the words before making decisions stop jumping to conclusions
I wonder how God feels when I take off in all directions without checking what His plans are for me each day. Am I so self-sufficient that I don't need his daily help? Do I make my plans and expect God to approve them? 
In Jeremiah 29:11, God gives me a hope-filled future, even with all my mistakes and blunders.©
 For I know the plans I have for you," says the Lord. "They are plans for good and not for disaster, to give you a future and a hope.
To realize God's plans for me are far greater and more astonishing than anything I could even imagine for myself is humbling. He truly is my safe and secure place, and best of all I know he loves me.

Thank you, dear friends, for spending your time with me.

Do you ever have days where you have made silly mistakes?
Live, Love, and Sparkle today!
HUGS,
Lovingly, Karan