Budget Saving Tips for the Fashionable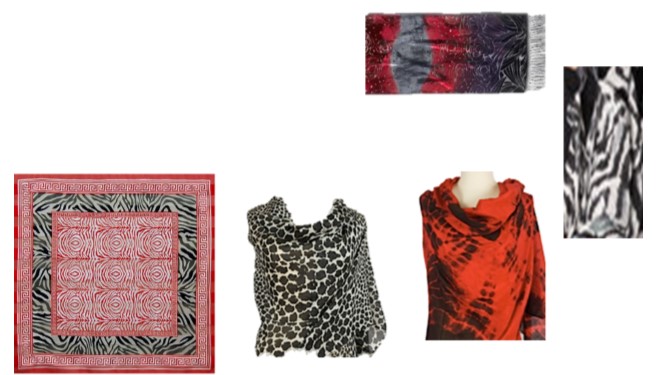 I love accessories and I can spend much of my time in those departments.  I love how a simple scarf, pin, jewelry or shoes can change the whole look of an outfit with so little cost. Helping you can get great mileage out of your basic wardrobe.
Today I thought I would show you some tricks with scarves. There are so many beautiful colors, combinations and sizes which will add pizzazz to any outfit.  Also giving you many great alternatives for your wardrobe.
Be creative, try using scarves in different ways, be imaginable you may start a fad!
Use them for:
Blouses under your jackets

Belts for both casual and evening events

And even used them as jewelry, with pins, pearls and necklaces intertwined.

Hair and head designs

Don't overlook large scarves, they make wonderfully elegant shawls for evening

Also remember the men in your life, masculine scarves in wool's, plaids and plain colors look great but also add warmth on chilly days. 
I have added a PDF for you,  of different scarves and styles to try:  scarves 
Next week I will continue with other Budget wise tips to save money. If you enjoyed this blog and found it helpful let me know.
Thank you Julie for sharing this scarf video, of Wendy's Lookbook from youtube.com  Hugs

"Fashion is about something that comes from within YOU."
Ralph Lauren
No matter what your style or fashion, It is such a wonderful comfort that when God see's us He thinks we are perfect. Like the flowers of the fields He has personally clothed us with His design and purpose. In Matthew 6:28-29The Message (MSG) it  says,
 "Has anyone by fussing in front of the mirror ever gotten taller by so much as an inch? All this time and money wasted on fashion—do you think it makes that much difference?
Instead of looking at the fashions, walk out into the fields and look at the wildflowers. They never primp or shop, but have you ever seen color and design quite like it? The ten best-dressed men and women in the country look shabby alongside them.
Thank you for spending your time with me, I love this time together. Also thank you for your prayers, I am doing better and feeling much stronger with more energy. I am honored by your friendship and compassion, Hugs
 Lovingly, Karan