You Know You've Been Gardening too Long When . . .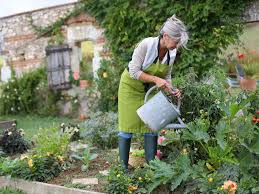 ** When someone steps on your lawn and alarms go off, and a voice says,"Please step away from the grass."
**

When you visit a friend's home and start pulling their weeds.
**

When you butt in & correct the staff at the nursery when they give incorrect advice to customers.
**

When looking at your compost pile makes you feel all warm inside.
** When "multiculturalism" means planting flowers among your vegetable.
**

When you say hello to your garden before you go into the house after a vacation.
**

When the local garden centre sends you Christmas and Birthday cards.
**

When the ER doctor comes in with your X-rays, and you ask him how poorly the daisies were hurt when you fell into them.
**

When you prefer seed catalogues to Victoria's Secret catalogue.
**

When your friends and neighbours all hide as soon as the zucchini appear.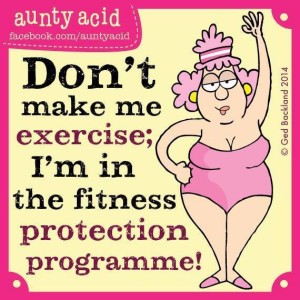 Reflections :
Spring has finally come to Alberta, although the evenings and mornings are cool, everyone is starting to plant their gardens. So this year I decided to plant a few vegetables. Many years ago I did try to grow a small garden and despite my lack of knowledge, some plants did grow. Lol. My mother was so talented and loved flowers and could grow any plant. I always loved my plants too much, I either watered them to death or not enough.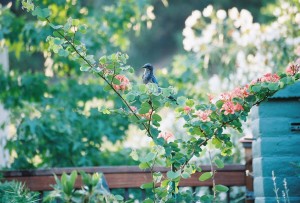 They say that talents often skip a generation, and I'm sure that must be the case because my daughters each have their grandmother's green thumb.
Last Friday we worked all afternoon planting. By evening I could hardly walk, I had used muscles I didn't remember I had, everything hurt. It's an actual reality check when you suddenly realize not as young and agile as I use to be. In fact, I don't even bounce like I use to either! My backside was so painful, the only satisfaction for me was the thought I might get a little lift from the exercise. At my age, any lift is good since everything else is moving south. LOL
When life gets so busy, it is a comfort to be able to take the time to spend in God's creation enjoying the peacefulness of each day. When I am quiet and listen, I can hear God whisper his plans for me. But so many times I feel I need to remind God, I've made my plans for my day. "God can you see my busy agenda," Sometimes I have so many plans and goals I don't want to have my day interrupted. Have you ever felt like that?
Do I choose my plans which are essential to my business and ministry? Or choose God's plan for me, stepping out in faith to trust Him. Serving Him is to enjoy the great adventures He has planned for me and knowing I have obeyed his call gives me great happiness.
He is my peace and safe place, the one who loves and protects me. Could I offer him anything less than my obedience choosing to follow Him? Each new day gives us a reason to love and praise God.©

Thank you for dropping by and sharing your time with me. Do you ever have your plans sidetracked or interrupted?
How have you learned to cope, I would love to hear from you.
Have a great week! Hugs
Lovingly, Karan