To Much Candy
Marty, was in church on Easter Sunday with his mother, and after eating a lot of candy he started feeling sick.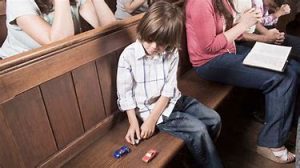 'Mummy,' he inquired, 'can we leave now?'  'No,' his mother replied, 'the service isn't over yet.'
'Well, I think I'm about to throw up.' Marty announced. 
'Then go out of the front door and around to the back of the church and throw up behind a bush.' said his mother.
After about sixty seconds, Marty returned to his pew, alongside his mother.
'Did you throw up?' Marty's Mum asked quietly.
 'Yes,' Marty answered, embarrassed. 'How could you have gone all the way to the back of the church and returned so quickly?' she demanded.
'I didn't have to go out of the church, Mummy. They have a box next to the front door that says, "For the Sick".' Author Unknown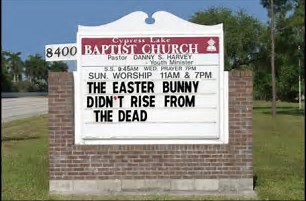 Reflections:  The Grave Is Empty
Easter brought new life, the Grave is empty, and Jesus lives. I know that my hope and constant care come from Him. He loves me, forgave me and helps me. Darkness is gone, and life has a new meaning.
What a privilege to celebrate the Easter season, because of Jesus' victory over sin and death we are now free.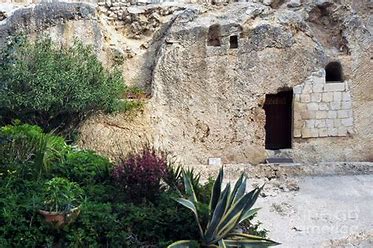 Matthew 28:5-6
But the angel answered and said to the women, "Do not be afraid, for I know that you seek Jesus who was crucified He is not here; for He is risen, as He said
 The cross of Christ reveals man's sin at its worst and God's love at its best!
The Grave Is Empty, He Has Risen!
Happy Easter Dear Friends, Wishing you much love and blessings.
Thank you for stopping by and sharing your time with me.
Hugs!
Lovingly, Karan