Twas the Month After Christmas
I don't know if anyone is feeling like me today, but after eating my way through the Thanksgiving holidays, then back to Canada and eating my way through Christmas, I feel like the stuffed turkey!
My poor scale has rebelled and says I need to lose a little stuffing.
Twas the month after Christmas, and all through the house
Nothing would fit me, not even a blouse.
The cookies I'd nibbled, the eggnog I'd taste
At the holiday parties had gone to my waist.
When I got on the scales there arose such a number!
When I walked to the store (less a walk than a lumber).
I'd remember the marvelous meals I'd prepared;
The gravies and sauces and beef nicely rared,
The wine and the rum balls, the bread and the cheese
And the way I'd never said, "No thank you, please."
As I dressed myself in my husband's old shirt
And prepared once again to do battle with dirt—
I said to myself, as I only can
"You can't spend a winter disguised as a man!"
So—away with the last of the sour cream dip,
Get rid of the fruit cake, every cracker and chip
Every last bit of food that I like must be banished
"Till all the additional ounces have vanished.
I won't have a cookie—not even a lick.
I'll want only to chew on a long celery stick.
I won't have hot biscuits, or corn bread, or pie,
I'll munch on a carrot and quietly cry.
I'm hungry, I'm lonesome, and life is a bore—
But isn't that what January is for?
Unable to giggle, no longer a riot.
Happy New Year to all and to all a good diet!
Author unknown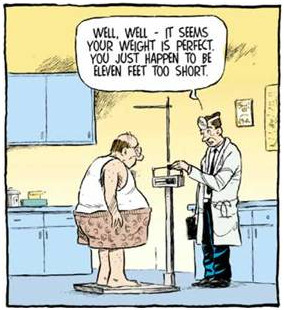 Reflections:
It has been a four-month run on food for me. Living in Alberta Canada Thanksgiving here is in October, being Americans we also celebrate the American Thanksgiving in November. Then we head into the Christmas season with all the baking and goodies and finish with New Years.
I don't know about you, but I feel like I have eaten way too much and been on a continuous sugar high for months. The diet fell apart in October somewhere between the marshmallow sweet potato casserole and the New Year's fruitcake, Almond Roca candy.
After New Year's, I feel like I don't want to see any food at all. Even making a decision about planning another meal was hard. When someone asked me, "what's for dinner? I reply, "How about just plain old cereal or soup." I think January should be an every man for himself month lol, how about you?
I am so glad that God doesn't feel like that towards me, telling me He's too tired and doesn't want to be bothered. Where would I be without Him? He's the one who knows all about me, sees my frustration, weariness and concerns.
And even when I fail or fall behind, He continually reminds me I am His. God encourages me to reach for the goals he has put in my heart. Inspiring me to try again. I love the verse in the Bible in Jeremiah 29:11
I say this because I know what I have planned for you," says the Lord. "I have good plans for you. I don't plan to hurt you. I plan to give you hope and a good future.
How can I lose with God on my side helping me, loving me and protecting me, I can only say Thank You and I love you.

Pray that 2016 will be yout best year ever with many Blessings. Thank you for stopping by and sharing your time with me today
Lovingly, Karan