The Gift That Just Keeps Giving
"Thanks for the harmonica you gave me for Christmas," little Joshua said to his uncle the first time he saw him after the holidays. "It's the best Christmas present I ever got."
"That's great," said his uncle. "Do you know how to play it?"
"Oh, I don't play it," the little fellow said. "My mom gives me a dollar a day not to play it during the day, and my dad gives me five dollars a week not to play it at night."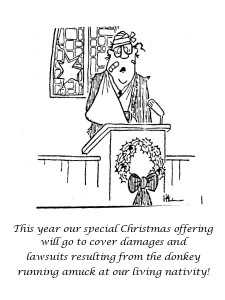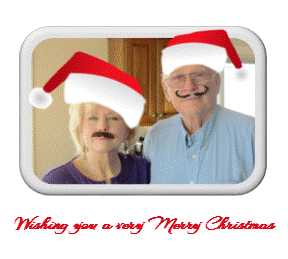 Someone received some glue-on mustaches for Christmas in their sock, so we thought we would try them out, How do we look? lol. I am so glad that we can laugh at ourselves and with our family. It has been a tough year.
Catherine Pulsifer said,:
| | |
| --- | --- |
| | "When we remember a special Christmas, it is not the presents that made it special, but the laughter, the feeling of love, and the togetherness of friends and family that made that Christmas special." |
Would You Follow?
Anonymous
How many would follow the star tonight
If it shone past the Milky Way,
Leave comfortable homes and follow it still,
Over the hills and away.
How many would open their doors tonight
For a weary and shabby pair?
Make room at hearths for a Stranger-Child,
Though the Infant be wondrous fair?
How many would give of their goods tonight,
The best they possess and more,
For their faith in a star and an angel choir
And a King forevermore?
We criticise the folk of a bygone time
For indifference to Mary's plight.
How many would do any better now?
Would you follow the star tonight?
The Hope of all the world was born that night In Bethlehem.
Thank you for the privilege of calling you friends, you bless me more than you will ever know.
I am sending you a special Christmas wish as you celebrate this joyous season with families and friends.
Lovingly Karan