Service With A Smile!
A couple in their nineties were having trouble remembering things so they went to their doctor for checkups. The doctor told them that they were both physically fine and advised them to write things down to help them remember.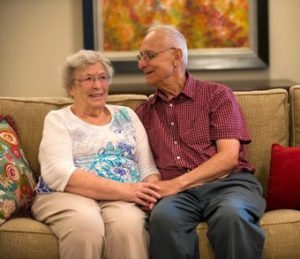 Later that evening while watching television, the husband got up from his chair to go to the kitchen for a snack. He asked his wife if she wanted anything.
"Could you bring me a bowl of ice cream?" she asked.
"Sure," he replied.
"Do you think you should write that down to remember it?" she asked.
"No, I can remember that," he said.
"I'd like some strawberries on it, too. Do you need to write that down?" she said.
No, I can remember that, too. Ice cream with strawberries," he said, becoming a little irritated.
"I'd like some whipped cream on it, too. Can you remember all that? The doctor said you should write things down," she said.
"For goodness sake, I can remember that. I don't need to write it down. A bowl of ice cream with strawberries and whipped cream," he said, now more than a little irritated.
Off he went to the kitchen. About 20 minutes later he returned with a plate of bacon and eggs. The wife stared at it for a moment and said, "Where's my toast?"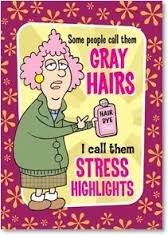 Reflections:
The world we live in is demanding and changing. With extra demands on our homes, families, work and social commitments we are faced with daily uncertainties. We look for ways to slow down and try to find hope, peace, and strength among all the chaos.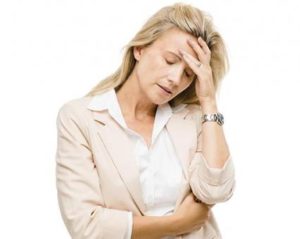 I always thought as I aged that somehow I would know all the answers to life. However, the more I mature I realized I have more questions than answers. Surely I have learned something along the way, or have I forgotten?
The awareness of having a personal relationship with God has given me a great peace in my life. Through the highs and lows, of life, I have found God a trustworthy and loyal friend. Holding me up, calming my heart, and giving me the confidence to keep moving forward, even when I felt numb.
Some days I must confess that I would rather stay in bed with a blanket on my head. But in those times He gently reminds me that He is the same today as He was yesterday. The same God, who calmed the storms on the Sea of Galilee and healed the sick so many years ago, lives today. He would die on a cross and then rise again to life a living God. He is the same God I rely on today who calms the storms of my life and gives me peace. He is everything I need.
Because I know the creator of life personally and believe in Him, I can choose to trust Him even when I falter, he understands. I have a God who holds my life and my loved ones in His hands. I think He is better at handling the details of my life, don't you agree?
When I look back on the life that I have been given, my family, friends, and ministry, how can I not trust Him? I am blessed with God's incredible protection, love, and forgiveness. Today, I choose to trust you, Lord, because of who you are and your promises to me. ©
I love that verse,
"For I can do everything with the help of Christ who gives me the strength I need."
Philippians 4:13 NLB
What could God do for you today?
       Thank you, dear friends for spending your time with me, Have a wonderful weekend. Hugs to all.
Have a great week, HUGS
Lovingly, Karan