I Need A Day Off !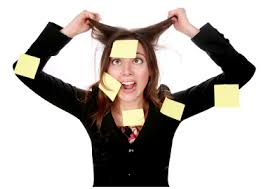 I urgently needed a few days off work, but, I knew the Boss would not allow me to take a leave. I thought that maybe if I acted 'Crazy' then he would tell me to take a few days off.
So I hung upside-down on the ceiling and made funny noises. My co-worker (who's blonde) asked me what I was doing.
I told her that I was pretending to be a light bulb so that the Boss would think I was 'Crazy' and give me a few days off.
A few minutes later the Boss came into the office and asked, 'What are you doing?' Are you insane? I told him I was a light bulb. He said, 'You are clearly stressed out.' Go home and recuperate for a couple of days.'
I jumped down and walked out of the office… When my co-worker (a blonde) followed me, the Boss asked her, '…And where do you think you're going?!'
She said, 'I'm going home, too. I can't work in the dark.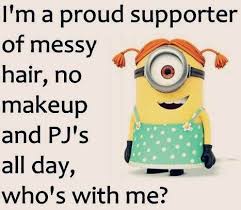 Don't you love days like this!

Reflections:
Over the years, I have struggled with the winter blues (SAD) and often get discouraged with the lack of sunlight and stormy days. So I usually sit under a SAD lamp (sun lamp) to keep myself positive.  I knew things were not going so well when my granddaughter would come for lunch every day, and ask if I had sat under my lamp and taken my vitamin D's.  Lol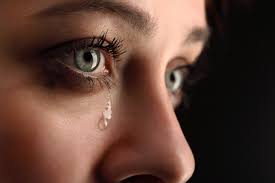 This last week the weather here in southern Alberta has been warm and crisp. The snow is gone, and although the mornings and evening are cold, the sun shines eventually to give us hope that spring is just around the corner.  My favorite time of the year is Spring.  I love to see nature wake up and come to life bringing hope and restoration to the land and my soul.
At those times of loneliness and discouragement, it is hard to believe that others love and care about us. But when I start to feel those doubts, I am so glad I can reach for my Bible to give me comfort and hope. God's promises encourage me and help me to see his way instead of mine. Have you felt the like that too?
If I have failed him or others, I know he forgives me and helps me to do better. God never remembers the past.  When we ask for forgiveness, he starts each new day for us just like a new Spring day.  God's loyalty and love will find us anywhere when we reach out to him
"The Lord's love never ends, his mercies never stop.  They are new every morning,   Lord your loyalty is great.' 
                     Lamentations 3: 22-23

Thank you, dear friends for sharing your time with me today. 
Do you ever have Blue days and what makes you feel better when you do? 
Wishing you a wonderful weekend with your friends and family. Hugs to all!
Lovingly, Karan