Happy Valentines Day Mom!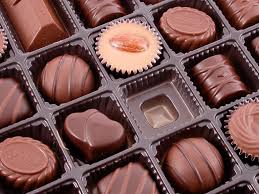 Six-year-old Jimmy was so excited to go shopping with his dad for a Valentine gift for his mother. After picking the right card telling her how much they loved her, they headed for the candy store. Jimmy and his dad found a beautiful heart-shaped box with bows, ribbon and lace on top, and one pound of his mother's favorite chocolates.
As they headed home, they discussed where to hide the gift until tomorrow morning. Jimmy ask if he could keep it in his room under the bed, and dad agreed. Jimmy could hardly wait for the next day to surprise her. After all, she loved chocolates.
The next morning after breakfast Jimmy and his dad presented her with their lovely Valentine gift. Excitedly she opened the box and realized one piece of candy was missing from the center.
Noticing an elegant gold label written in calligraphy which said, "Packed especially for you by Selina." Still confused about the missing chocolate, Jimmy mother turned the paper over her saw a hand-printed message saying, " tested by Jimmy!"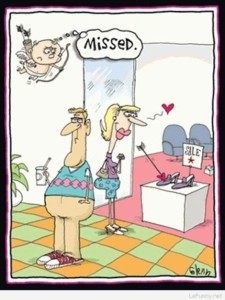 I love shoe sale's, How about you?

Reflections: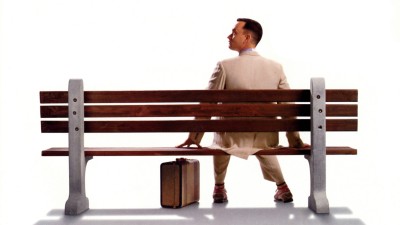 Mama always said: "Life is like a box of chocolates, you never know what you're gonna get." Forest Gump
I always love Valentine's Day, especially the chocolate, I think Chocolate makes everything better, don't you? Have you ever noticed when you are feeling a little off, depressed, or just plain grumpy, chocolate helps immediately. Even if I'm feeling fat, Chocolate helps. Lol, What is that?
I remembered many years ago; I tried to wean myself of a secret chocolate habit. Attempting to be firm I would self-talk listing all the pro's and cons of learning to control my sweet tooth. However once in a while, I would secretly make a whole recipe of fudge just for me, eating the entire batch out of the pot. It would never get to the pan and have time to set.
My husband would drive me crazy; he could have one piece of chocolate at a time and save the rest for weeks. While I would eat mine at one setting, and then want him to share with me.
Now after all these years he often brings us home some chocolate bars in a bag of groceries, and we both sit down and enjoy them. No guilt, no worries, just pure enjoyment of a special moment together.
When I look back I think that quote is right, Life is like a box of chocolates, and we never know what you're going to get.
We hit times of crises, and circumstances we don't understand, that seems to be the world we live in these days. But through these time, we can stand firm knowing that we have a God, who loves, cares and protects us from the storms we face. I read this quote the other day that puts everything in perspective for me it says:
"We can endure life's wrongs because we know that God will make all things right."
What a relief, He is in Control!
We Win!
Lovingly, Karan
Thank you, dear friends for spending your time with me, Have a wonderful Valentine's Day Sunday. Hugs to all