The Thanksgiving Horseback Ride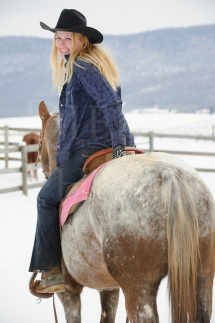 A blonde decides to learn and try horse back riding unassisted without prior experience or lessons. She mounts the horse with great effort, and the tall, shiny horse springs into motion.
It gallops along at a steady and rhythmic pace, but the blonde begins to slip from the saddle. Out of shear terror, she grabs for the horse's mane but cannot seem to get a firm grip. She tries to throw her arms around the horse's neck, but she slides down the side of the horse anyway.
The horse gallops along, seemingly oblivious to its slipping rider.
Finally, giving up her frail grip, she leaps away from the horse to try and throw herself to safety.
Unfortunately, her foot has become entangled in the stirrup. She is now at the mercy of the horse's pounding hooves as her head is struck against the ground again and again. As her head is battered against the ground, she is mere moments away from unconsciousness or even death when Frank, the Wal-Mart manager runs out to shut the horse off.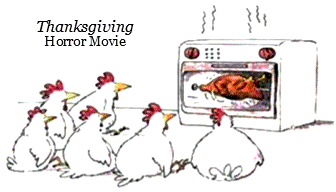 My life speeds along so rapidly, I feel like I am on the highway of life. And when my to-do list hits overflow, I become overwhelmed. At this point, I feel guilty and decide not to look at my list any more. (No, I'm not feeling better yet)
Throwing the to-do list away now becomes a real option. I could start a new list, and forget how far behind I am. just racing to keep up with my to-do-list. At times, everything seems completely out of control, with family, stresses, work, and other people's expectations.
I want to see the big picture and know success is certain. However, nothing in life has guarantees.  When financial prospects are bleak, job markets are uncertain, and health issues persist, it is easy to become overwhelmed with life.
Sometimes, I wish God would send me an e-mail, or memo, as a quick reminder that he is still in control. Why is it so easy to trust God for other people's needs, but when it comes to our own needs we don't have much faith?  Isn't God enough to take care of all our needs, big and small?
Psalm 46:1-2  says,"God is our refuge and strength, always ready to help in times of trouble. so we will not fear, even if earthquakes come and the mountains crumble into the sea. He is my strength, and light in a troubled world, I will not fear?
Father, I choose your strength, love and promise, I will not fear as long as you walk with me lighting my way. I choose to trust you.
Praying you had a wonderful season of Thanksgiving with your family and friends. Thank you for stopping by and sharing your time with me today. Sending you much love to you all,
Lovingly, Karan
Discussion Question: What are you most thankful for at this time of the year?