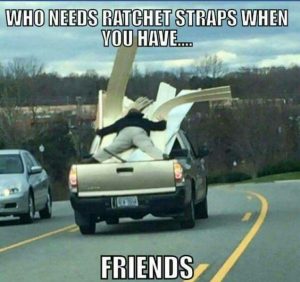 Reflections: Finally Home

I love the small agricultural communities where we live in Southern Alberta. The people are loyal and caring in the lives of others' and consistently supportive and helpful. 
As many of you know I have been living between my house and the new apartment for over a month.  Three weeks ago, while getting ready for a lady's potluck I stopped at my house for a few items. Running into the house I found and collected my dessert, locked the doors and hurried to my event.
It wasn't until the next day when my daughter and I were going to continue working at the house, we realized we had no keys. I had left them on the kitchen counter the night before. 
I canvassed around town to see if anyone knows of someone who could pick a lock, but no one wanted to admit to it.   So, after a week we called a locksmith, who would be delighted to help us for a grand total of $200.00 plus mileage. After all, he had to leave town and come all the way out to a rural Alberta?
We kindly thanked him and said we wanted to think about it. However, my daughter and I thought that was a little steep.
The next day while expressing my predicament to my sweet neighbor, I asked if she might suggest someone who might help us. She said she would ask around.
After lunch, I got a call from her reporting she had unlocked the door. She told me she and a few others had put their heads together and figured out a plan. 
As she related her story, she stood on someone's shoulders and climbed to the second story bathroom window and could narrowly squeeze through the window and fell into the tub and shower.  I could never have climbed up to get to the window much less get my body through it. I am so thankful for a small talented friend.
After the break-in and keys retrieval, we immediately went to the hardware store and had three sets of keys made. We didn't want to get caught without an extra key again. 
As I stopped for the mail and groceries in the afternoon, several people inquired if we had been able to get in the house yet and retrieve the keys. It seemed there was genuine concern from various people in my community about my predicament. Others may have chalked it up to another blonde week with a few giggles.
The last few months racing back and forth between two residents has been confusing. I have found myself forgetting appointments, a date or even what day it is. My mind is continually running trying to remember all that needs to be done.
There are times when life spins out of control, and it's tough to see how it ends. Do you ever feel like life is spinning out of control?
God reminded me the other morning as I was reading my Bible in Isaiah.
For since the world began no ear has heard, and no eye has seen a God like you, who works for those who wait for him.
Isaiah 64:4
The wonder of knowing that God faithfully cares about every detail, even where I live gives me enormous hope. In fact, it blows my mind!  He knows what I need. How I love you, Lord. ©

Thank you, dear friends, for spending your time with me.
I love you all and am praying. 
 
HUGS,
Lovingly, Karan