Father Day ~ Making Memories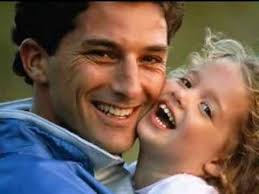 Little Susan was mother's helper. 
She helped set the table when guests were due for dinner. When everything was ready, the guest came in, and everyone sat down.
Then Mother noticed something was missing.
 
"Susan," she said, "You didn't put a knife and fork in Mr. Smith's place."
"I thought he wouldn't need them," explained Susan.
"Daddy says he always eats like a horse!"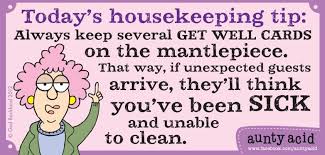 Reflections: My Dad
As a child growing up, I always wondered about the father I never knew. Did he have blonde hair, was I like him? My mother never talked about him, and I never inquired because it caused her great sadness to discuss that time in her life.
For years, I would think about meeting him, and dream about our wonderful reunion. But that scenario would not happen. I had found out that he had passed away many years before I had started to look for him. I was so disappointed, all my questions would go unanswered.
I remember at church the minister talked about how much God cares for each of us, and he knows our pain and hurt in the secret places where only he can see. And he quoted a Bible verse that I never forgot:
God in His holy house is a father to those who have no father.
And He keeps the women safe whose husbands have died.
God makes a home for those who are alone.
Psalm 67:5 & 6a
I found great comfort in that verse but wondered if it would happen for me.
Litt
le did I know that God had prepared a father for me in Alberta, Canada. When I married Lyle, I not only got a husband but a new father who became my dad.
Trygve was a kind, loving and humble man who loved life and loved me. As the years passed by it amazed me, how much alike we were. We both loved books, collected funny stories and loved humor. He loved to sing, loved people and most of all loved God.
Trig passed away in 2000; there is not a day that goes by that I don't reflect on all the times we spent together. We would both cry through "Little House on the Prairie", sad movies and touching books. We liked to laugh, sing in the car, go shopping, eating out and share the important family stories and our walk with God. How I loved and missed him.
I am thankful for the great privilege to call Trygve my DAD.
God gave me the desire of my heart, and his timing is perfect.
Thank you, Lord, for your wonderful gift.
Happy Father's Day!
Lovingly, Karan
Do you have special memories of your Dad?  I would love to hear them. Hugs