A Real Country Fair Ride?
George and his wife Bessie went to the county fair every year. It was their "big" event of the year. In fact, it was the closest thing they ever had to a vacation.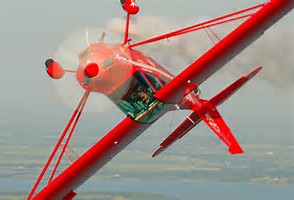 And each year George would say to Bessie, "I sure would like to ride in that there crop dusting, acrobatic airplane." And each year Bessie would say, "I know George, but that airplane ride costs ten dollars. And ten dollars is ten dollars."
After many years, George and Bessie went to the fair as usual, and George said, "Bessie, I'm 81 years old. If I don't ride that airplane this year, I may never get another chance."
Bessie replied, "George that there airplane ride costs ten dollars. And ten dollars is ten dollars."
The pilot overheard them and said, "Folks, I've seen you here year after year. I know you've wanted to ride in my airplane all that time. I also know that money is pretty important to you, and you don't part with it lightly."
"Tell you what, I'll make you a deal. I'll take you both up for a ride. If you can both keep quiet for the entire ride, and not say one word, I won't charge you a thing. But if you say even one word, it'll cost you ten dollars."
George and Bessie agreed. They got in the plane and took off. The pilot did all kinds of twists, turns, rolls, and dives, but he didn't hear a peek from George or Bessie. He tried his fastest upside roll, and it was still quiet from the back.
When they landed, the pilot looked at George: "Well, I don't believe it, George, I did everything I could think of to get you to yell, but you didn't."
George replied, "Well, I was going to say something when Bessie fell out of the airplane…."
"But, ten dollars is ten dollars." Author unknown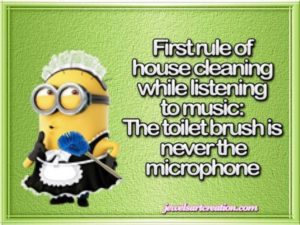 Reflections:
Where would we be without those dear women we call Girlfriends. The ones we laugh, cry, and shop with who encourage us to become a better woman.
I think of my mother who raised me even when the stigma of being an unwed mother many years ago. (I will not tell you how many) I know that choice caused her many hardships in her adult life.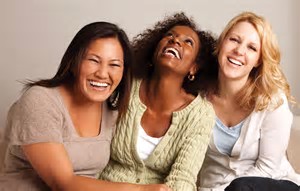 Mother was never judgmental of people and would accept them just the way they were. But most important, she was never afraid or shy to tell anyone about God's love. Mother never gave up, she was a survivor, joyfully serving God and touching lives with kindness and comfort.
How I miss her laughter, her wonderful smile, and beautiful green eyes. I admired her strength and accomplishments against insurmountable odds. Mother often said,"With God nothing is impossible."
Mrs. Mitchell, my third-grade teacher who spent extra time with me, teaching me to read. When I repeated third grade, she never made me feel inferior. To this day, I can still remember her face and the sweet smell of her perfume. I wanted to be her when I grew up. I still cherish her memory and kindness to a struggling little girl.
Hedevig my Danish mother-in-law taught me about hospitality and cooking. (neither of which I knew hardly anything about) She was a tall, kind, and a gentle Danish woman who loved her home and family. She taught me how to cook, clean, bake those wonderful Danish pastries and pies.There was never anyone turned away from home, generous hospitality, delicious meals, and beautiful table settings.
She endured great physical pain and showed grace throughout the illness. Always knowing God loved her, and had faith he had a perfect plan for her life. She was a wealth of knowledge and made learning fun. She became my second mother, mentor, and friend.
Over the years as I look back I remember the beautiful women who have walked through my life filling it full precious gifts of their generosity and grace. I have a lifetime of wonderful memories that are worth more to me than silver and gold. I am blessed.©
Psalm 119:72

(NLT)
Your instructions are more valuable to me than millions in gold and silver.
John 15:13

(NLT)
There is no greater love than to lay down one's life for one's friends.
I want to thank all the Girlfriends in my life who daily encourage me to be the best I can be for the Lord. You are loved. Hugs to all.
Lovingly, Karan