Running Out Of Gas!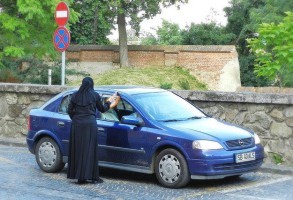 Sister Marry was truly a religious woman. Besides for her duties as a nun, she was also very active in various hospitals visiting sick patients and taking care of all their needs.
So it was no surprise that one day when she ran out of gas, the only container she could find to put the gas into was a bedpan. Sister Mary happily walked two blocks to the closest gas station filled up the bedpan with gas and headed back to her car.
Luck would have it that as Sister Mary started tipping the gas into the fuel tank, the traffic light turned red and she had quite a large audience witnessing the spectacle.
Just when she finished pouring in the last drops of gas a fellow opened up his window and hollered, "I swear! If that car starts I'm becoming a religious man!" Author unknown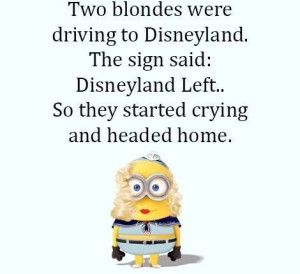 Reflections:
A few years ago I had a Dr.'s appointment in Calgary, Alberta Canada. It was a freezing day with lots of snow. In my younger years, I would never let the weather dictate my fashion style, no matter how silly it was.
When I think back, I am embarrassed to tell you that day I went strictly for fashion. Now picture this, black pants, black ski jacket, black 4-inch high spiked-heeled snow boots hot pink gloves. Fashionable yet warm. I had to park two blocks away from the doctor's office, so I had to maneuver the drifts, ice, and traffic to get to the office on time.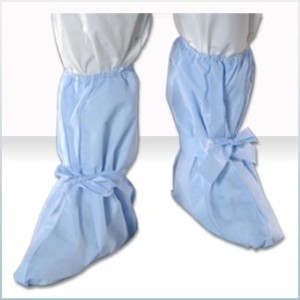 When I arrived the office, it was filled to capacity. The nurse who greeted me seemed more like a sergeant yelling orders to her troops as I approached the desk.
She loudly commanded me to get a pair of bright blue surgical booties from a basket and, put them on over my 4-inch heel snow boots. She didn't want the floor to get dirty she said. Now getting those on was quite an ordeal, as everyone in the office watched to see how I would fit them over my fashion boots, I felt ridiculous.
I soon forgot about my little blue booties, after my appointment, I walked out of the Dr.'s office with them still one. The people driving by were laughing, pointing and waving; so I just smiled and waved back. There sure seemed to be a lot of friendly people around.
I was walking down the street when suddenly the Sergeant Nurse leaned out the office doors and yelled, "You forgot to take your booties off." Please bring them back! Lol, no wonder people were laughing. "Pride certainly came before the fall and was on full display that day. Do you ever have days like that?
I 'm sure God was shaking his head in laughter that day. I have a great verse underlined in my Bible for occasion just like this, it says,
When pride comes; disgrace follows, but with humility comes wisdom. Psalm 11:2
This verse is a reminder to me that I constantly need God's help for His wisdom and humility.
After all I'm not the Good News, Jesus is! ©

God grants with each burden the strength to bear it…
seldom more, never less.
Have a great weekend, HUGS
Lovingly, Karan