Lost In A Snowstorm!
A woman got lost while driving in a new England snow storm. However, she knew that if she waited for a snowplow, she could follow it and get to safety.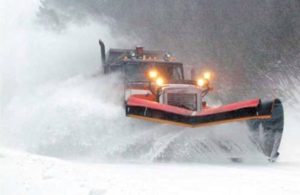 Before too long, a snow plow came by, and she followed it. In fact, she continued to drive behind the plow for nearly and hour.
Finally, the driver got out and asked her what she was doing. Upon her reply, the driver nodded and said, "Well, I'm done with Wal-Mart now. You can follow me over to Sears if you want to!" Author unknown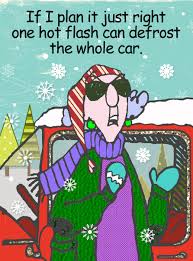 Reflections:
On Thursday at about 7:30 am my husband was taken by ambulance to our area hospital with what looked like a mini stroke. Sometimes called a TIA-Transient-Ischemic-Attack.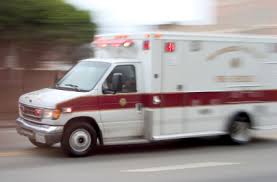 Today as I write the Dr. is still unsure what happened and what caused the episode. We are still waiting for more tests. As I have thought about the last few days I also remember the first stroke he had and how unprepared I was and how little I knew about them.
Would you recognize the symptoms of a stroke in your family, with friends or co-workers? Or is a stroke something that happens to others. I thought I knew all about the symptoms of a stroke, until the day 20 years ago when he had his first stroke.
On a hot day in July after spending the day on his horse, sorting and moving cattle Lyle came home tired, grumpy, and generally out of sorts.
I asked him if he was alright and he said he ached all over. I noticed he was walking a little slower but thought he had just had a rough day. He took a bath and went to bed without supper because he was tired.
The next morning he was out early to move more cattle and do some more sorting. He moved slower, his face was very red, he told me it was just a sunburn. He said he was fine, quit worrying
When he came home he didn't look well at all. His face drooped, his speech was slurred  and he was dragging his left leg. He still insisted he was fine, but had a headache and blurred vision from the sun. 
After threatening him with his life I finally got him in the truck and off to the hospital as he argued all the way there, still insisting  he was fine.
At the hospital, his blood presser was up to 260 and said he would be going home in a few hours. He saw a Neurologist in Calgary who said he should have died. With two brain hemorrhages and one behind his eyes, his 20/20 vision had been damaged.
The DR. told me that when a person is in this state they don't realize what is happening.
I have always felt that I should have been more aware of those symptoms sooner. Fortunately for our family, my husband has made a remarkable recovery.
Did you know that stroke is the # 3 death and a leading cause of serious, long-term disability in North America?
It occurs when a blood vessel brings blood and oxygen to the brain and gets blocked, or ruptures so the brain cells don't get the blood flow they need.
They say, "Time Lost is Brain Lost." The faster we recognize the symptoms the less damage is done.©
Psalm 139: 17 & 18 says:
Your thoughts are of great worth to me, O God. How many there are!
If I could number them, there would be more than the sand. When I awake, I am still with You.
I thought I would share with you what I learned. I pray it will help others who find themselves in a similar situation. Check out the heart and stroke brochures at the website. Canada: www.heartandstroke.ca America: www.heart.org
Thank you, dear friends for spending your time with me, Have a wonderful weekend.
Have a great week, HUGS
Lovingly, Karan