A Reindeer Game
The game show contestant was only 200 points behind the leader and about to answer the final question – worth 500 points!"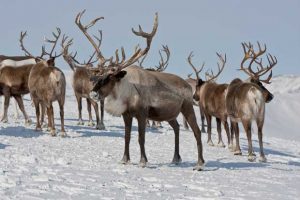 To be today's champion," the show's smiling host intoned, "name two of Santa's reindeer."The contestant, a man in his early thirties, gave a sigh of relief, gratified that he had drawn such an easy question. "Rudolph!" he said confidently, "and, …Olive!"
The studio audience started to applaud (like the little sign above their heads said to do,) but the clapping quickly faded into mumbling, and the confused host replied, "Yes, we'll accept Rudolph, but could you please explain…'Olive?!?'"
"You know," the man circled his hand forward impatiently and began to sing, "Rudolph the Red-Nosed Reindeer – had a very shiny nose. And if you ever saw it, you would even say it glowed. *Olive,* the other reindeer…" Author unknown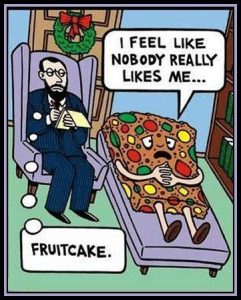 The Holiday Season:
I love the Christmas season, expecting the cherished times with family and friends that no amount of money or wrapping could buy.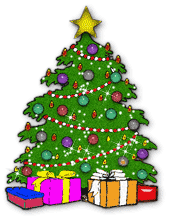 The smell of Christmas baking, the glowing tree with the Angel on top, I would love to keep the tree up all year long if I could. It is so relaxing to sit under the glow of lights and meditate and reflect on the former years. And reflect on God's love and grace.
As I reflect on this last year, I am reminded of all the love, encouragement and prayers of family and friends. What an extraordinary year. Although there are many difficulties, I can see how each season has put amazing color in my life. Giving me meaning and enriching everyday life. With faithful friends who pray for me, a trustworthy and compassionate God who loves me, and a Savior who forgives me. 
I read a little quote that said, "Dark fears flee in the light of God's presence". In this hectic season, we need to take the time to breathe and walk in his light and presence. What a beautiful thought of comfort and peace God brings to us as we look forward to 2019. ©
For a child is born to us, a son is given to us. The government will rest on his shoulders.
And he will be called: Wonderful Counselor, Mighty God, Everlasting Father, Prince of Peace.
His government and its peace will never end.  Isaiah 9: 6 & 7a
Praying you have a wonderful Christmas season with your family and friends. 
Thank you, dear friends, for spending your time with me.
Have a wonderful weekend. HUGS
 Lovingly, Karan
What is your favorite Christmas recipe?