Non-Athletic Exercising
A calorie guide citing a recent medical association report: "Proper weight control and physical fitness cannot be attained by dieting alone.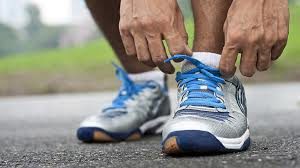 Many people who engage in sedentary occupations do not realize calories can be burned by the hundreds by engaging in strenuous activities that do not require physical exercise."
Here's the guide to calorie-burning activities and the number of calories per hour they consume.

Beating around the bush………………… 75
Jumping to conclusions………………….100
Climbing the walls……………………..150
Swallowing your pride………………….. 50
Passing the buck………………………. 25
Throwing your weight around
(depending on your weight)……….50-300
Dragging your heels…………………….100
Pushing your luck………………………250
Making mountains out of molehills………..500
Hitting the nail on the head……………. 50
Wading through paperwork………………..300
Bending over backward…………………. 75
Jumping on the bandwagon………………..200
Running around in circles……………….350
Eating crow……………………………225
Tooting your own horn………………….. 25
Adding fuel to the fire…………………150
Opening a can of worms…………………. 50
Source Unknown.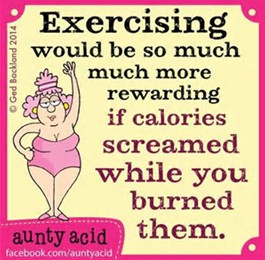 Reflections
Every year when spring arrives, I tell myself that this is the year I am going to take it easy and relax more. Taking time to smell the roses and enjoying a quieter pace. However, by the summer's end, I find I need a vacation away from my vacation.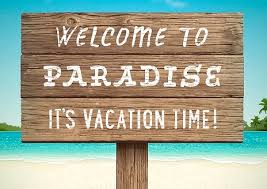 Many times over the years I have toyed with the idea of booking a room at the retirement lodge for a month. To recuperate from the wear and tear of life, sitting quietly on a porch rocking peacefully singing "Blessed Quietness." When your life feels out of control, have you ever felt like running away? 
My life has been a roller coaster for the last few years, and when my to-do list hits overflow, I become overwhelmed. At this point, I feel guilty and decide not to look at my list anymore. (No, I 'm not feeling better yet) Throwing the to-do list away now becomes a real option. I could start a new list, and forget how far behind I am.
The problem is, I often cannot face failure or rejection. I would rather not try than to risk failure. I want to see the big picture and know success is inevitable. However, nothing in life is guaranteed, when my financial prospects are bleak, the job market is uncertain, and I struggle with health issues, it is easy to become overwhelmed.
Sometimes, I wish God would send me an e-mail, as a quick reminder that He is still in control and cares. However, he only asks me to trust him. Can I trust him to help me with my to-do-lists, concerns, and fears? 
Psalm 46: 1-2 says, "God is our refuge and strength, always ready to help in times of trouble. So we will not fear, even if earthquakes come and the mountains crumble into the sea.
He is my strength, and light in a troubled world, I will not fear? ©  
 God's love does not keep us from trials; it helps us to get through them.

Thank you, dear friends for spending your time with me,
Have a wonderful weekend.
Hugs to all.  Lovingly, Karan