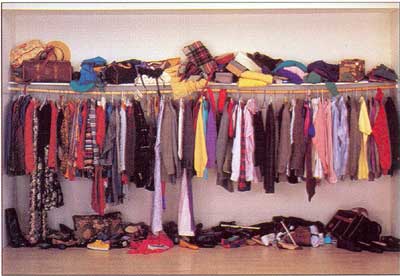 Quick fixes and budget saving solutions for the wardrobe that needs Hope!
How often have you stood in your closet and said, "I have nothing to wear" while looking at overstuffed drawers and shelves.I wonder, what happened to all those wonderful items bought on sale, you know the ones you couldn't live without?
Many times after a day of "Retail Therapy", I bring home that perfect item I  fell in love with, only to realize I have nothing in my closet to match or wear with it.  And there it hangs, staring at me every time I open my closet saying, "Pick me".
What if we could learn to shop in your closets, save on our budgets and still look amazing? Let me show you how.
We will explore new fashion secrets together, sharing our wins, mistakes and savings.
Next Thursday lets meet again, If you have any questions or idea's leave a comment or send me and email and we will find answers and have some laughs.
Thursday will be our "Help, I have Nothing to Wear" day.
 See you next Thursday!
Karan Gleddie