Blog Hopping and Why I write…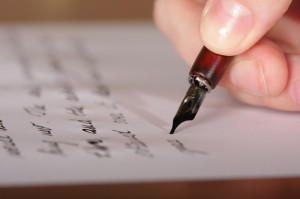 I met a wonderful friend in July, Heather Martens or 40YearWonderer, and she asked me if I would like to be one of her featured writers on a blog hop.  I thought it would be fun and give me the opportunity to introduce other writers who I admire.
Heather is has been and encouragement and sweet friend to me as I strive to write about life adventures and misadventures with a loving God.
She has a great compassion for others, even while dealing with pain and loss. God has enabled her to reach others with truth and honesty, lighting the way for others as she points to God's comfort, love and grace.
Heather featured me in her blog hop. A blog hop is a round-robin, where a person answers 4 questions about their writing and then features three writers.
Also this Blog hop give me the opportunity to answer the many questions people have asked about "Why do I Write."
1.   What am I work on?
I have been working on a  book called" Everyone Has Blonde Days®" for the last thirteen years, it is now in the final stages. It is collection of humorous stories about everyday life, when we have those Blonde moments that cause us to laugh out loud and then check to see if anyone else was looking.  No matter what our culture, hair or skin color, we all have Blonde Days.  Each story includes a reflection and spiritual application showing us God can use our misadventures to teach us valuable lessons about His love and ourselves.
I have two other books I am in the collecting and editing stages right now, but may be looking for a few more submissions. I will send out a call! 
2.    How does my work differ from others of its genre?
Blonde moments are something everyone experiences no matter what color hair we have, and when those unexpected, laugh out loud events happen, we know it must be a "Blonde" day. You may not have blonde hair, but I bet somewhere there are a few blonde roots! 
Does everyone have blonde days? Days when the most embarrassing and outrageous circumstances happen? Those are the days when all we can do is laugh out loud, hope no one is watching, and enjoy the moment. Who doesn't need a good laugh these days to brighten and balance the stresses of everyday living? Laughter is a universal language. It has no boundaries and keeps us smiling no matter what life throws our way. 
Over the last fifteen years I have interviewed women of all nationalities, and occupations. I have stopped them at malls, grocery stores and women's events, to see if they have experienced blonde days. They usually burst out in laughter, then share their hilarious stories. In reality, women of all ages, stages, colors, circumstances, and hair colors, share in the fun of having blonde-day misadventures.
Research shows daily laughter can add up to eight years to your life. Who knew having a good laugh was as healthy as eating broccoli?
 Everyone Has Blonde Days™ was created as a witty reminder we can find humor in the most unexpected places. When those unexpected days come into your life, embrace the moment, and realize you have just had a "blonde" day.
 "My platform is –Humor, My message is Christ
3.    Why do I write about what I do?
I become a writer because I felt that God has put a call on my life to share Love, Laughter and hope to women in a hurting world.  I believe He has given me a platform to connect with women through shared experiences with transparent love and acceptance.  If God's love and forgiveness can heal my brokenness and steady my daily walk with him, even when I am week, mess up and disobedient, His love and grace can touch everyone.  I want women to know there is nothing and no place that God's love cannot reach.
Because Life is Tough- I want to offer love and laughter to women who need hope. "You don't stop laughing because you grow old, You grow old because you stop laughing."  
"Laugh often, Dream big, and Reach for the Stars"
4.   How does my writing process work?