Dear Friends,
It has been a tough week this week, and last night we lost one of our family members to Cancer after a short and brave struggle.
 
My heart is broken, of not only losing a family member, but also a sweet friend. She is with the Lord tonight, and God has freed her from the pain. I take comfort in the Bible that tells me:
 
And now, dear brothers and sisters, we want you to know what will happen to the believers who have died so you will not grieve like people who have no hope 1 Thessalonians 4:13 
 
That is a promise that I am resting on today.  We have that hope of seeing each other again one day.
 
I am sad for our great loss and yet understand Ruby has fought the fight and won the battle. She now is face-to-face with the Lord she loves and enjoying a great reunion with friends and family who have gone on before.  She went home last night… HEAVEN.©
 

Home Where I Belong©   B.J.Thomas
They say that heaven's pretty, And living here is too.
But if they said that I would have to choose between the two.
I'd go home, Going home, Where I belong.
 
And sometimes when I'm dreaming, It comes as no surprise.
That if you look and see the homesick feeling in my eyes.
I'm going home, Going home, Where I belong.
 
While I'm here I'll serve him gladly, And sing him all my songs. I'm here, But not for long.
 
And when I'm feeling lonely, And when I'm feeling blue.
It's such a joy to know that I am only passing through.
I'm headed home, Going home, Where I belong.
 
And one day I'll be sleeping When death knocks on my door.
And I'll awake and find that I'm not homesick anymore.
I'll be home, Going home, Where I belong.
 

I Am Just Passing Through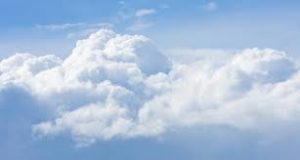 Hugs to all, See you next week.
Lovingly, Karan Gleddie