Have You Been Farming Long?
A couple is looking to get into farming after moving from the big city and into an old country farmhouse. They had not been farming long when they visited a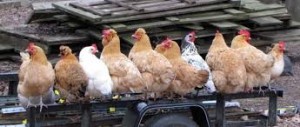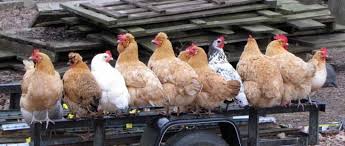 local feed store, where they saw cute baby chicks for sale. Even though they had ZERO KNOWLEDGE about chickens, they immediately, decided to purchase a few to start their very own flock. After getting all the supplies they head home to start their new venture. 
After a week they return to the store with disappointing looks on their faces. The store clerk asks if something is wrong to which they sadly notify the clerk that all of the chicks had died. 
The clerk, astonished that ALL the birds had died so soon, decides to ask a few questions. 
He asks if they fed the birds. Indeed they had fed them every morning 
He asks if they watered the birds. Yes they replied. 
The clerk took a minute to think about it then stated that he didn't know what the problem could have been. 
Then the wife looked into the eyes of her husband and said "I wonder if we planted them too deep." 
To which the husband replied " No, that's ridiculous! If anything, we planted them too far apart.  Author unknown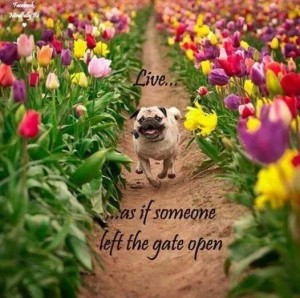 Reflecting:
When I think about a couple who left the city for the rural life, I just laugh out loud.  It makes me think of all the crazy and hilarious things I said and did on the ranch when I came to Alberta.  Growing up in California, all my knowledge of a working ranch and cowboys was learned from the "Dallas" TV show and the beautiful cowgirl "Dolly Parton." Wow, was my world small!
I came to Alberta in go-go boots and a beehive hair-do and stuck out like a wild turkey at a chicken convention. I knew nothing about farming and ranching, while the women of this rural community could put Laura Ingalls Wilder to shame. They drove tractors and combines at harvest time, rode horses, irrigated crops and cooked meals for their working crews.  They kept well-manicured yards, exquisite flower beds and vegetable gardens and still had time to can everything.
Now my idea of canning is to go to the super market, buy cans of food, take them home, open them and presto, I have a canned dinner!
Even out on the ranch my knowledge and skills were a little askew and I didn't recognize the dangers of dealing with large animals.  When the gates for the cattle needed to be open, I had them closed.  When the gates needed to be shut to keep then in, I had them open. When the cattle came running, I was no help at all, I RAN TOO!
I can look back on this crazy, wild, fun and extraordinary journey and realize what a wonderfully blessed life it has been.  Isn't it funny!  Even in the hard and difficult times there have been love lessons learned. Like the country song:
"I wouldn't have missed it for the world".
 Ronnie Milsap – I Wouldn't Have Missed It For The World Lyrics | Metro Lyrics 
To think that God brought a California beach bunny to the prairies of Alberta, Canada to teach me lessons I could never have learned anywhere else. I am humbled by the care of an amazing and loving God who continuously watches over me.
Psalm 139
1 O Lord, you have examined my heart
    and know everything about me.
2 You know when I sit down or stand up.
    You know my thoughts even when I'm far away.
3 You see me when I travel
    and when I rest at home.
    You know everything I do.
4 You know what I am going to say
    even before I say it, Lord.
5 You go before me and follow me.
    You place your hand of blessing on my head.
6 Such knowledge is too wonderful for me,
    too great for me to understand!
16 You saw me before I was born.
    Every day of my life was recorded in your book.
Every moment was laid out
    before a single day had passed.
17 How precious are your thoughts about me, O God.
    They cannot be numbered!
18 I can't even count them;
    they outnumber the grains of sand!
And when I wake up,
    you are still with me!
Thank you for stopping by and sharing you time with me. Have a great weekend dear friends.
Lovingly, Karan
 *** ~Karan's Update:  Thank you for all your love and prayers, I was able to see the wonderful surgeon in Calgary, and I am now booked for surgery June 23rd. Please continue to praying for God's perfect will in this, and my patience.  Much love and Hugs. ~ Karan